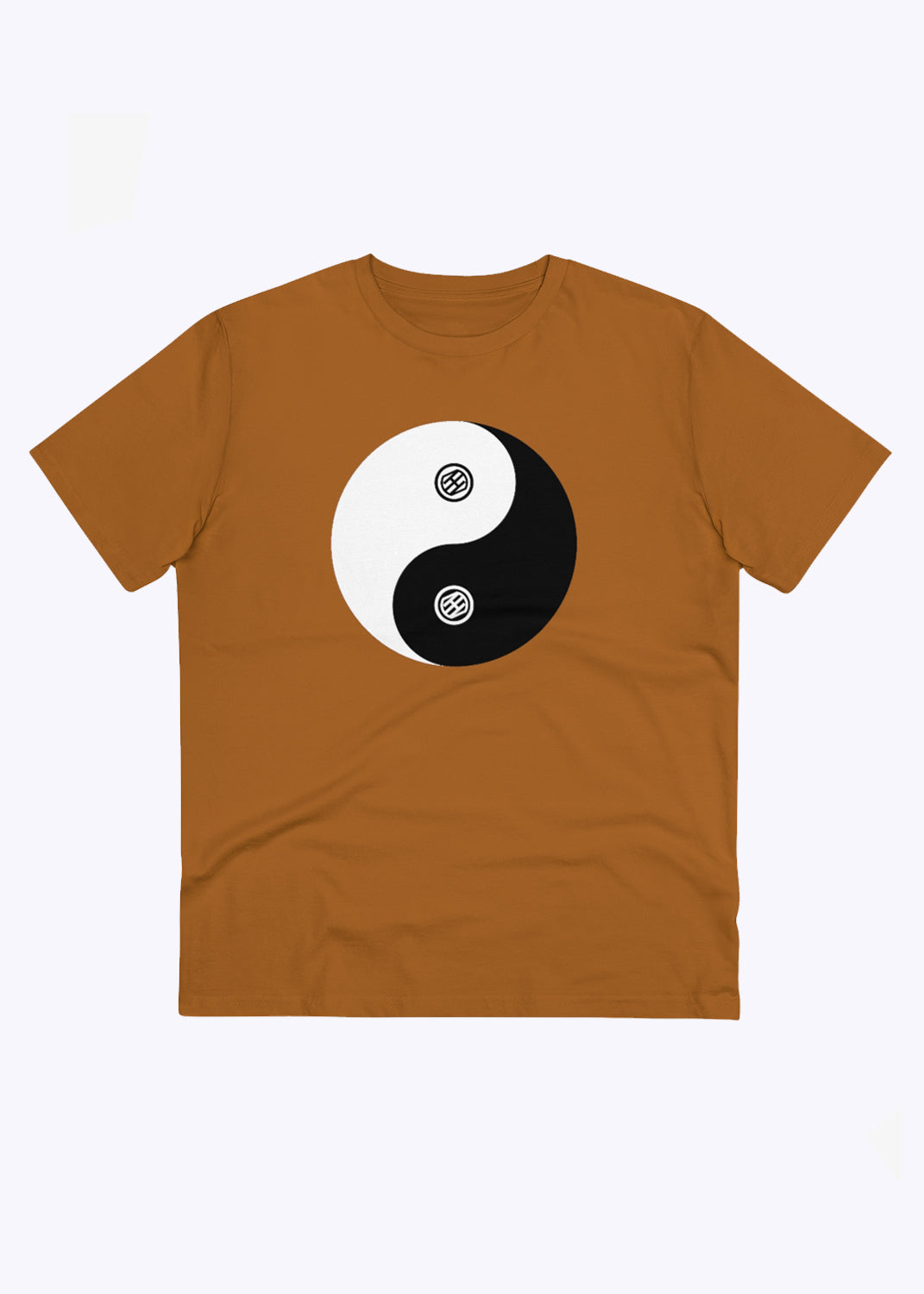 The Tao is symbol of Balance, this exclusive Tao mix our Classic Reeson Logo.

The word "Tao" (道) has a variety of meanings in both ancient and modern Chinese language. Aside from its purely prosaic use to mean road, channel, path, principle, or similar, the word has acquired a variety of differing and often confusing metaphorical, philosophical and religious uses. In most belief systems, the word is used symbolically in its sense of 'way' as the 'right' or 'proper' way of existence, or in the context of ongoing practices of attainment or of the full coming into being, or the state of enlightenment or spiritual perfection that is the outcome of such practices.

Follow Your Road and Gei Ispired By Reeson!
Modern fit - Cool Reeson Style

100% Soft Organic Cotton 

Hi Quality Fabric 

Soft Touch

Custom Style

Side seams to better keep the shape

Eco ink print

4 Seasons
Reeson Tao Logo T-shirt