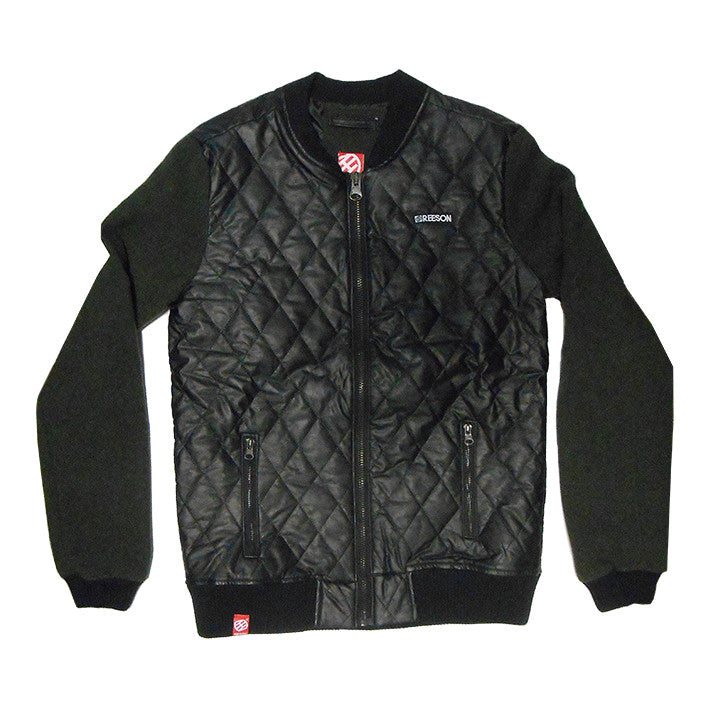 Eco leather, 4 seasons, bomber with textile label on heart side and sleeves in cloth. 2 front zip pockets and classic little Reeson label on the waist band. 
It's not too heavy weight, it's not too light, perfect for all seasons. 
100% soft cotton Designed in Italy, Made in Europe.
Reeson - Prestige Jacket